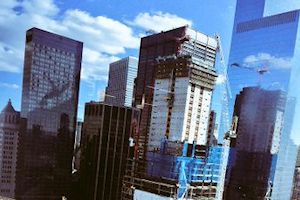 The Romanian-American Chamber of Commerce


cordially invites you to attend


Thursday, July 14, 2016 5:30PM 7 World Trade Center, 250 Greenwich St, 36th Floor, New York

(between Barclay Street and Vesey Street Dowtown by the World Financial Center - The Conference Room of Mercury LLC)
Business climate and investment opportunities in Romania
Dan Weiler our guest speaker will address:

- larger investments, mainly industrial companies. We talk about 3 to 20 mil $
- real estate, residential apartments. Rental Yield is quite good in Romania.
- buying of Non-Performing loans from Romanian banks, for a very large haircut.
- stock exchange, there are opportunities.
Currently Dan is a board member in SIF- Banat, the second largest asset management company in Romania and the Chairman of Conpet (oil pipelines), the no 15-16 stock exchange company in terms of capitalization. I am also an M&A and restructuring advisor for Romanian companies. Prior to becoming an independent advisor in 2013 I was for 4 years Executive Director for Corporate Finance and Investment Banking BCR, the largest Bank in Romania.
DATE: Thursday July 14 at 5.30PM
LOCATION: 7 World Trade Center, 250 Greenwich St, 36th Floor, New York
(between Barclay Street and Vesey Street Dowtown by the World Financial Center)
The Conference Room of Mercury LLC
VIEW: breath taking
REGISTRATION: Required by building security, e mail in advance to RACCNYC@GMAIL.COM
FEE: free, but a $12.00 amount is encouraged.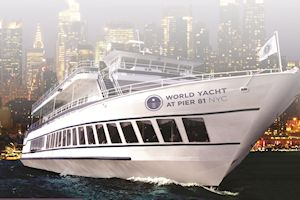 The Romanian-American Chamber of Commerce and
European-American Chamber of Commerce
cordially invites you to attend

Thursday, September 29, 2016 6:00PM -9:00PM World Yacht at Pier 81, New York

Every fall, members and guests of the RACC/EACC gather for this top-caliber evening aboard the Princess World Yacht. This tremendously successful annual networking event offers attendees an opportunity to meet with other international professionals while enjoying hors d'oeuvres, dinner and an open bar. We expect this year's gathering of more than 350 European Chamber of Commerce members and guests will be no less fantastic.

Past Participants – Companies (Industries)
American Airlines (travel), Baker & McKenzie (law), Cargo Trans Inc. (freight), Citibank (banking), Gide Loyrette Nouel (law), KPMG (accounting), Lenox Hill Hospital (health care), Merck (pharmaceuticals), Michael Page International (recruitment), Nespresso (consumer goods), New York Red Bulls (sports), PricewaterhouseCoopers (accounting), Prudential Douglas Elliman (real estate), Richart (luxury/retail), UBS (finance), Wharton School of Business (education) and many more...

Our sponsorship offers the most distinguished opportunity to strengthen your presence in the German community in New York. By becoming a sponsor for our Annual Fall Netowrking Event with more than 300 attendees, you will recieve comprehensive benefits in return:

PLATINUM ($3000)
• Large COMPANY logo on printed and electronic event invitations
• Large clickable COMPANY logo on each of the Chambers' websites
• Large COMPANY logo on the attendance list distributed at the event
• Three (3) COMPANY banners may be displayed on the boat
• Three (3) complimentary COMPANY tickets to the event
• Opportunity to distribute COMPANY promotional materials at the event

GOLD ($2000)
• Smaller COMPANY logo on printed and electronic event invitations
• Smaller COMPANY logo on each of the Chamber's websites
• Smaller COMPANY logo on the attendance list distributed at the event
• Two (2) COMPANY banners may be displayed on the boat
• Two (2) complimentary COMPANY tickets to the event

SILVER ($1000)
• COMPANY listing on event invitations
• COMPANY listing on the attendance list distributed at the event
• One (1) COMPANY banner may be displayed on the boat
• One (1) complimentary ticket to the event

REGISTRATION: to RACCNYC@GMAIL.COM
Contact for clarifications, questions or support
Eliax Wexler: raccnyc@gmail.com | T: 718-401-4006 | C: 914-536-0000