The Romanian-American Chamber of Commerce
cordially invites you to attend

Saturday Evening, December 17, 2016 The Harvard Club of New York City
The Romanian-American Chamber of Commerce Annual Awards Dinner
The RACC's Executive Committee is pleased to offer you the opportunity to nominate a candidate for the RACC's 2016 award recognizing persons for their special contributions to the enhancement of Romanian-American trade, investment or business.
The Award will be presented at the RACC Gala Dinner and Awards Night at Harvard Club of NYC on Saturday, December 17th, 2016.
With special guest of honor Dr. Vasile Dancu, Vice Prime Minister Of Romania, in the presence of Romania's Ambassadors to the United States and the United Nations, the Consul General in New York, and the Head of the Office of Economic Affairs of the Consulate in New York.
TICKETS:
$260 for individuals
$500 for couples
$2400 for a table of ten
The cost of the ticket represents the actual per person cost of the event to the RACC. Seats are strictly limited.
PROGRAM:
6:30pm Coctail reception
7:30 Dinner
RSVP to: Elias Wexler, President
Romanian American Chamber of Commerce
The New York Chapter
T: 718-401-4006
C: 914-536-0000
raccnyc@gmail.com
ewexler@racc.ro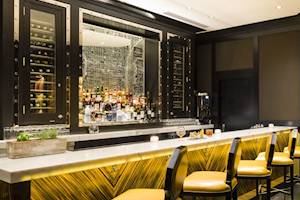 The RACC Greater Philadelphia Chapter
cordially invites you to attend

Monday, December 19, 2016, 5:30-7:30 PM Library Bar | Rittenhouse Hotel
210 West Rittenhouse Square, Philadelphia, PA 19103

The Romanian-American Chamber of Commerce - Greater Philadelphia Chapter cordially invites you to join our local members to a non-sponsored Holiday Networking event.

RSVP is required. For additional information, please contact Ramona Adelina Bejan, President of the Philadelphia Chapter at rbejan@racc.ro.